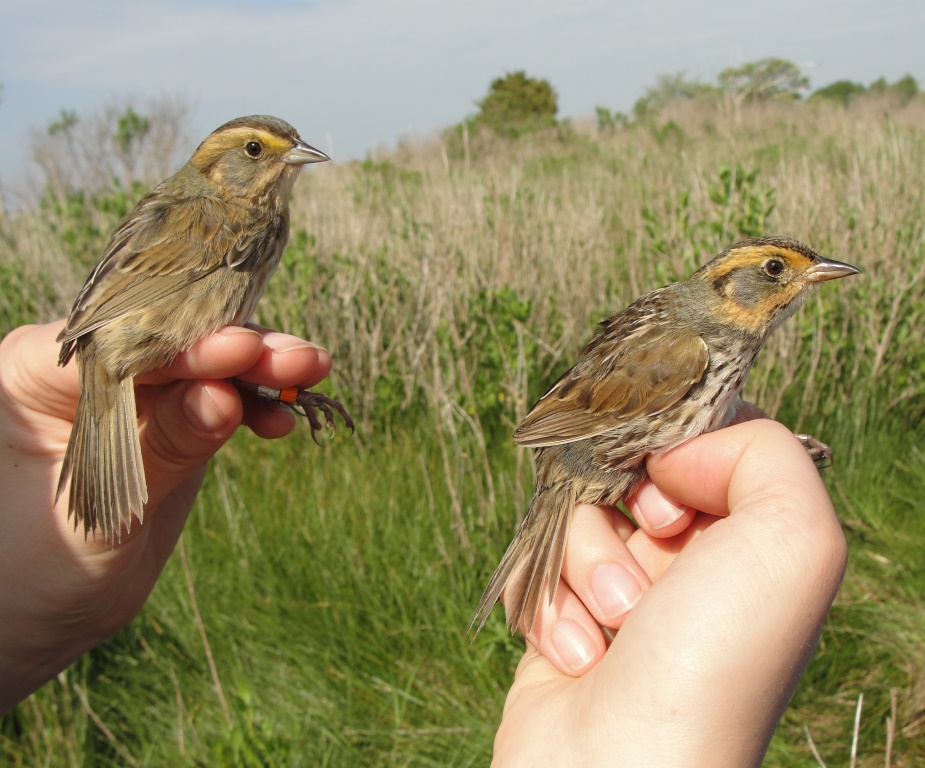 Depending on my mood, I consider myself a conservation biologist, an applied ecologist, or an ornithologist, with research interests that span behavioral, population, community and landscape ecology. Most of my research has focused on aquatic species that occur in wetland or agricultural habitats, but I've also worked in tropical forest, the boreal zone, and the open ocean. Despite this breadth (or, if you like, lack of focus) the overriding goal that unites much of my work is understanding how best ecologists can guide management decisions so as to reconcile the conservation of biological diversity with other human activities.
My current research interests involve studies of birds in tidal marshes, studies of birds in agricultural settings, and studies of past and projected avian extinctions.
Directions to my office (TLS 372/4): If you are coming from off campus, you can get directions to UConn. Park in the North Garage on North Eagleville Rd. (to the west of Swan Lake, see the map at this site). From the garage, walk down (east on) N. Eagleville Rd. Go into TLS (which is just across from the cemetery) and up two flights to the third floor.
*****
Several artists have developed work related to our research. The Only Show in Town an exhibition by artists Bryndís Snæbjörnsdóttir and Mark Wilson ran at the David Winton Bell Gallery in Providence, Rhode Island, from 6 April - 7 July, 2019. Also, check out poetry by David Crews and Samuel Illingworth.
Contact information
Department of Ecology & Evolutionary Biology
University of Connecticut
75 N. Eagleville Road, Unit 3043
Storrs, CT 06269-3043, USA
Email: chris.elphick@uconn.edu
Phone: +01 (860)486-4547